"GEAR VAULT" spotlight #1
Posted Sunday January 28, 2018.
First up!!
Well, a set of spotlights!!! or Floodlights??? or Wait…. BOTH!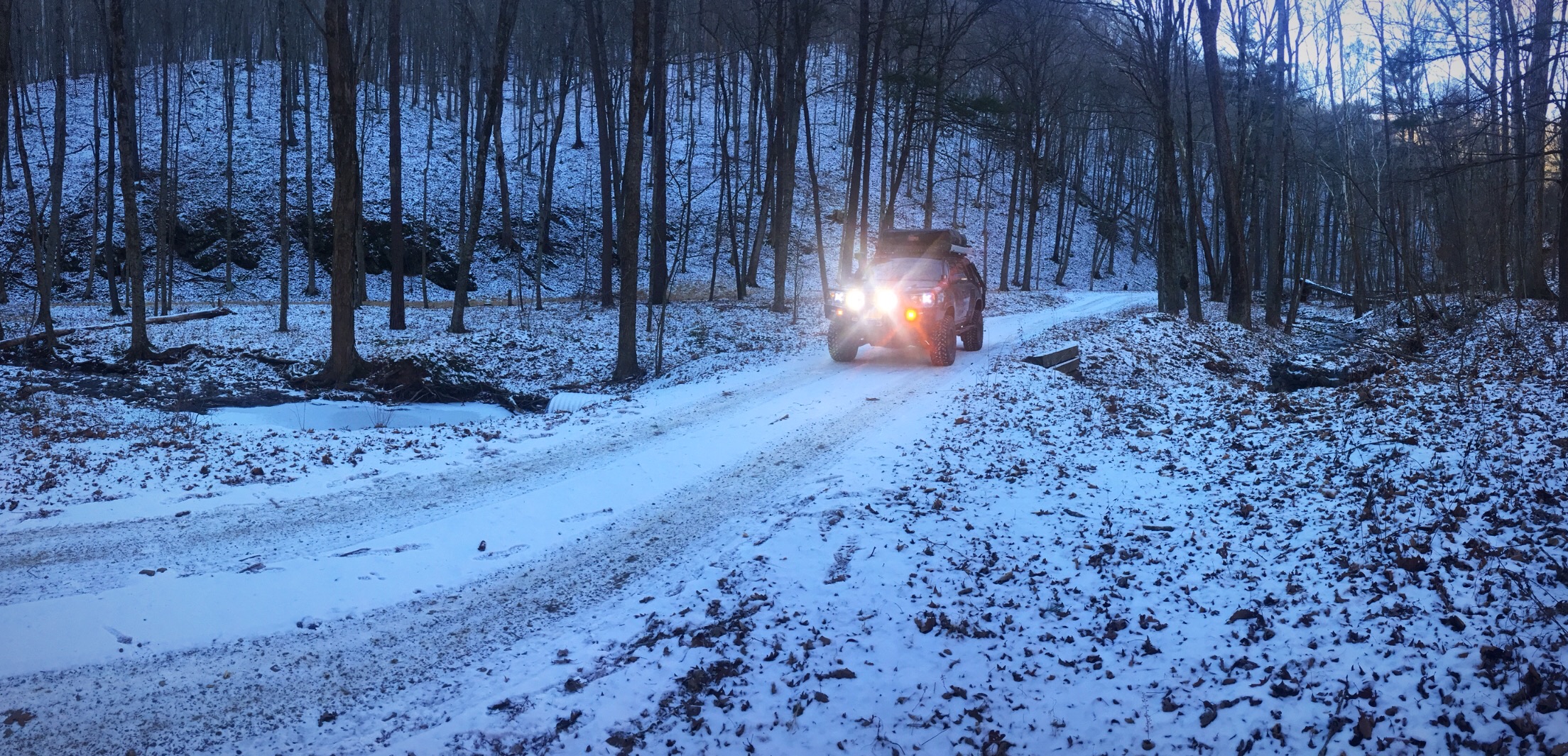 Thats right!
Let me introduce to you the Lightforce DL230HTX … These are a 9″ Hybrid technology light that essentially acts as 2 lights in one assembly. I have to say, right out of the box these things scream QUALITY! You get (8) 10 watt LED's in the outer circle that gives the incredible appearance to these lights. Then you get a 70 watt HID in the center of the assembly. You want to see 3 football fields down the road? Kick on the spots! These things literally project farther than you can see down the road! Are they too intense because your cruising through some tight trails or the bush??? Kick off the spots and bring on the floods!!! Problem solved… The versatility of this package was amazing! The spots and floods compliment each other extremely well to fill the voids! Well, if I sound just a little bit excited about them thats because,
I am!
Free State Expedition and Backwoods Overland were given the opportunity to put these lights to the test through out parts of Canada most people wouldn't even consider driving. We truly pushed ALL the limits on this 5000+mile trip. The limits of the rigs, the limits of our gear, and most of all, the limits of ourselves. I can personally tell you, when I get tired, I have a really hard time seeing at night… In the James bay region of Quebec it is not only dark, but it is full of wildlife and REMOTE! As prepared as we were for this trip, we still had fuel supply issues and GPS complications! We pushed hard and were rewarded with some incredible memories none of us will EVER forget! I truthfully can tell you, if it weren't for these lights on the front of our 4 runner things could have been way different! We spotted moose waaaay down the road! Found tracks most people would have flown right by, and spotted potential campsites without putting the rigs into positions that could have been hard to get out of… we are truly grateful to Lightforce Performance Lighting for the opportunity to put these quality assemblies to the test.
Please take a minute to enjoy some of the videos on this exceptionally designed and executed product!!
Lightforce HTX
lightforce lights DL230HTX
If you have a product that you enjoy using and would like to share your idea with us or see it put in the next GEAR spotlight, please feel free to share with us by email: [email protected]
Credits for actual video creators are found on the actual youtube video links. Please subscribe to their channels they really do add a lot of great content to this industry! Thanks for checking us out!
-Nick A.